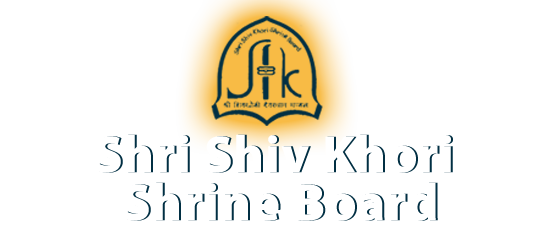 Terms & Conditions
Terms and Conditions for Online Donation Services
Shri Shiv Khori Shrine Board accepts donation from devotees.
Online Donations for Free Langer Seva are

non-cancellable and non-refundable.
Donations made Shri Shiv Khori Shrine Board are eligible for

income tax deduction u/s 80-G of income Tax Act 1961.
The Donor can download computer generated receipt after donation from the portal or can collect the physical receipt from the Shri Shiv Khori Shrine Board office in

Reasi

. Further the donor can also collect

80 G Certificate

from the Shri Shiv Khori Shrine Board office in

Reasi

.
User shall access the website only for lawful purposes and shall be responsible for complying with all extant laws, statutes and regulations in connection with the use of the website. This Website is for personal use of the pilgrim and not for any commercial use by any one. You shall not modify, copy, distribute, transmit, display, perform, reproduce, publish, license, create derivative works from, transfer or sell any information, products or services obtained from this Website.
Any dispute relating to or arising out of all or any one of the above stated terms and conditions shall be subject to the exclusive

Jurisdiction of Courts at

Reasi.
No Shipping

is involved in online donation.